News/Blog
Pulled Apart by Horses - WOLF HAND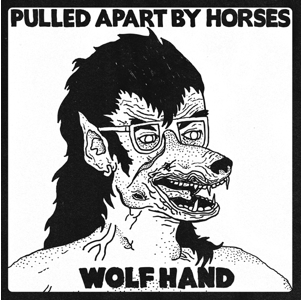 A limited edition 7 inch of Wolf Hand is available now to order from our shop. The 7 inch features the exclusive b-side Epic Myth recorded live in Barcelona during our most recent tour and a drawing on the cover of a man who has gone all wolf messed up and proper cool.
You can watch the video directed by Bob Harlow here

Click on the link below to get yourself a copy or if you'd rather go digital get over to itunes to buy the single for just 59p!

You can listen to Pulled Apart By Horses playing Wolf Hands (And Blue Jeans by Lana Del Ray) during a live lounge session for the BBC here.

Stay tuned to their Facebook for free songs to download.