News/Blog
Johnny Flynn - July Solo Tour & New Song
After a two year haitus from the live circuit, Johnny Flynn will be heading on a short solo July headline tour. The dates will be an opportunity to hear new material from his forthcoming third album. Tickets will be on sale direct from the venues and from all good online retailers.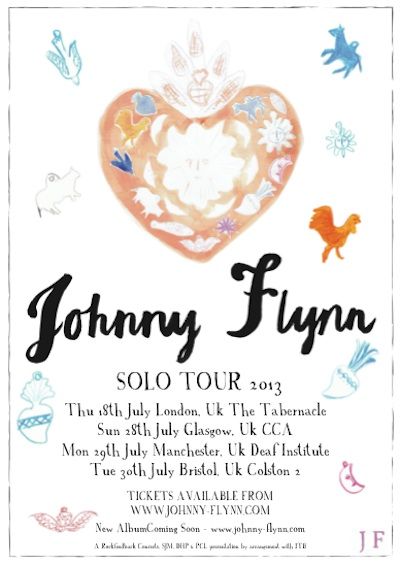 You can buy tickets for the July tour dates below:
Manchester: here
Glasgow: here
Bristol: here
London: here
You can watch a homemade video of Johnny performing a new track below.
In addition to this, you can see Johnny Flynn & The Sussex Wit performing at the following festivals later this summer:
Gentlemen Of The Road Festival (Lewes) - 20th July
Larmer Tree Festival - 21st July
Green Man Festival - 15th - 18th August
Details of the new album will be coming soon...