News/Blog
The Antlers - BURST APART
The Antlers, Burst Apart is officially available to buy. This is the first release by the band on Transgressive Records and has received with incredible reviews unanimously (Pitchfork, The Guardian, drownedinsound). You can also stream the whole album here via NME.com, and watch the collaborative video of The Antlers and Neon Indian playing Rolled Together, by clicking on the picture below.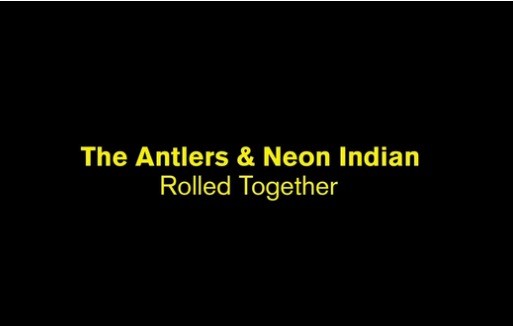 Burst Apart is now available to buy from the following outlets:
It's available digitally too, itunes link below:

The Antlers have announced further UK and european dates. Including festivals in August and a headlining tour in November. You can see the dates below and visit their website or facebook for further information.
August 11- John Dee Sankt Hanshaugen, Norway
August 14 Summer Sundae Leicester, UK
August 19 Pukkelpop Hasselt, Belgium
August 20- Pully For Noise Festival Lausanne, Switzerland
August 21 Greenman Festival Brecon Beacon, Wales
November 8 Concorde 2 Brighton, UK
November 9 Thekla Bristol, UK
November 10 Koko London, UK
November 11 Rainbow Birmingham, UK
November 12 Constellations Festival Leeds, UK
November 14 Sound Control Manchester, UK
November 15 King Tuts Glasgow, UK
November 23 Melkweg Amsterdam, Netherlands
November 26 Voxhall Aarhus C, Denmark
November 27 Vega Copenhagen, Denmark
December 2 B72 Vienna, Austria
December 3 Palace St. Gallen, Switzerland
For more information:
www.antlersmusic.com
www.facebook/TheAntlers