News/Blog
Transgressive - THE ANTLERS & DRY THE RIVER ANNOUNCED FOR SPOTIFY LIVE #3 7TH DECEMBER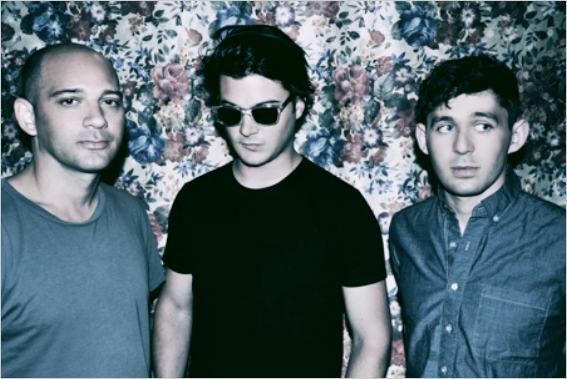 Three organizations all committed to promoting the best in music past and current - Spotify, The Guardian and Rockfeedback Concerts - have come together again to co-present the third in a series of Spotify Live gigs, all taking place at a venue widely acknowledged to be one of the best new spaces for the London music scene, The Lexington in Islington.

The third of four special launch events taking place before Christmas, Spotify Live London's next gig takes place on Wednesday 7th December, and sees a great pairing of two acts who have had a spectacular 2011 - THE ANTLERS and DRY THE RIVER.

With this year's superb Burst Apart album riding high in many end of year charts (including a #1 slot from The Fly), The Antlers are truly one of the most deserved success stories of the past 12 months. Building on the cult success of their 2009 record Hospice, the Brooklyn-based trio made a leap in to the big leagues without losing any of their vitality or credibility. Burst Apart is an album as beautiful as it is brutal, and after a tour of the UK that saw them sell out London's KOKO just a few weeks back, this gig marks an opportunity to experience its power in unusually close quarters.

Bands claiming to be as equally influenced by post-rock as they are pastoral folk with multi-part vocal harmonies don't come around that often, but Dry The River manage to combine the dynamics of the former with the infectious, festival-sized choruses of the latter to startling effect. A slew of rapturously received singles and EPs has seen anticipation for their debut record, due for release in 2012, rocket, but it's their powerful live show on which they rightly pride themselves.

Tickets for the show are free and can be obtained by RSVP lists and competitions hosted by each of the partners. Those wishing to gain access can win tickets at the Guardian and Rockfeedback websites, whilst Spotify Premium Account holders are also able to RSVP to spotifylive@rockfeedback.com to win entry, and claim a free drink on the night.

In addition to this, a strictly limited allocation of entry will be made available for those wishing to try their luck on the night on a first-come first-served basis, allowing those who missed out earlier the chance to still potentially attend.

Competitions open today (Friday 2nd Dec), and all successful applicants will receive a confirmation email on Tuesday (6th Dec) morning if successful in their bid to win entry. All competitions close on Monday (5th Dec) at midnight.

Performances at each show will also be captured on film and will be available up on the Guardian, Spotify and Rockfeedback websites and social media after each gig, featuring exclusive interviews with each of the acts performing.