News/Blog
Transgressive - TRANSGRESSIVE / ROCKFEEDBACK SXSW LINE UP ANNOUNCED.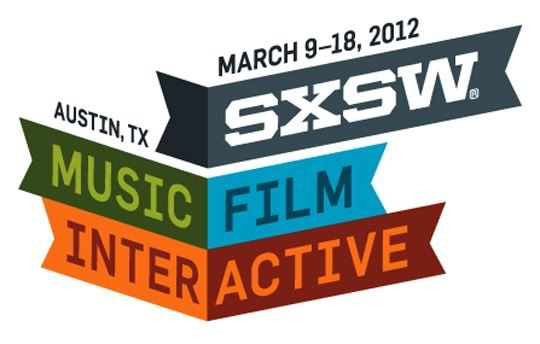 We're very pleased to announce our line up for this years, SXSW. The stage features our very own Neon Indian and Dry The River alongside some our favourite other artists at the festival we hope you can join us over at Red Eyed Fly for our party!
UNKNOWN MORTAL ORCHESTRA
Unknown Mortal Orchestra was initially conceived by New Zealand native, Ruban Nielson, to release some tracks via a Bandcamp page to promote his limited addition vinyl in 2010. He pieced a band together, with a skilled producer, Jake Portrait, on bass and Ruban's brother and fellow ex-Mint Chick member Kody Nielson. UMO brings break-beats together with 70's pop harmonies and a minimal Krautrock rhythm section. The bands debut album was released by Fat Possum to near universal critical acclaim and their live show, particularly Ruban's guitar playing, has been lauded as a must see.
NEON INDIAN (DJ SET)
After nearly two years on the road off the success of his debut, Palomo returns this fall with his proper follow-up LP, Era Extraña. This time around, we see a darker shaded sound document that tosses somewhere between an 8-bit shoegaze record and peering through the fence of a teenage apocalypse drive-in flick. Written and recorded last winter in an efficiency apartment in Helsinki, Finland during its short solstice days, Era Extraña was ice sculpted from arpeggiated synth-scapes and scribbled journal entries made during his stint there alone in constant solitude. "It's the closest you can get to feeling like you're at the edge of the earth," he says. "And there were moments where I lost sight of what I was really there to do."
DRY THE RIVER
Forming proper in the summer of 2009 following singer songwriters previous incarnation of the band as a solo project Dry The River have rapidly become one of the most interesting and exciting new gutiar bands in recent memory. Liddle was studying medicine and Anthropology at college. Such weighty subjects inspired him to start writing his own music, initially playing only solo shows. It was soon after that he met 'homeless' punk rock drummer Jon Warren and classically trained violinist William Harvey, and they began to perform as a three piece. Over time band members came and went, with guitarist and co-songwriter Matthew Taylor completing a five piece line up several years after Liddle was first inspired to start his strumming away. Since this initial coming together the band have enjoyed an insprised and successful career, releasing their debut 7" on Transgressive before signing to RCA and most recently finding themselves named as one of the BBC Sounds Of 2012 artists.
DAUGHTER
Growing up in a quiet part of north London in the 90's, Daughter (Elena Tonra) spent her days listening to her parent's vinyl collections and older brother's rock CDs. She later discovered the beauty of acoustic and folk inspired music and started to create stories and poems which formed the skeletons of her songs.Wearing clothes that old people may well have died in, and a bowl-cut the Beatles would be proud of, Daughter tells tales of ghosts, drowning lovers and setting fire to her insides for fun. Daughter's haunting voice and delicate guitar playing make her live performances spell-binding and often difficult to breathe. She talks about unrequited love, lost hope and death... in the prettiest way imaginable.
WILLY MASON
Willy Mason was just 19 when his first album was released, a record that propelled him to critical acclaim and showed a young man with a tremendous, broad-oaked voice, a great songwriting talent, and a peculiar wisdom beyond his years. Three years later, in 2007, he returned with If the Ocean Gets Rough, an album that only underlined his ability to capture the spirit of a time and a place and a generation. His as yet untitled third studio album, produced by Dan Carey, has just been completed and is set for release in 2012.
WRITER
In a small corner of San Diego, brothers Andy & James Ralph drives melodies through the air sharp as nails; while plugged into buzzing amps in a space cluttered with a dozen instruments and tangled cords. Beneath wooden rafters and a blanket of sound, an unpolished throat sings gritty, spit-shined, and endearingly clumsy where the sadness of its voice is somehow tender. It is a voice reaching for something familiar, inspired by physical experience, influential friends, loss, and objects that leave a residue of longing.
Please come along and say hello - we'd love to see you!